Connect for your Benefit™
My.Benefit.Center
2. Get the app
Download & install the My.Benefit.Center app from the iTunes or Play marketplace September 6th, 2021 on your smartphone
3. Start immediately
View and complete your personalized activities in your portal message center to help you continuously #SOARAHEAD
4. Stay connected
Actively engage by completing activities and providing feedback so you and our entire community can #SOARAHEAD
Benefit.Center is your connecting point to all of your benefits to help you #SOARAHEAD—Connect for your Benefit!
Benefit.Center is a shared portal solution from SOAR AHEAD™. Custom portals are also available. Contact us for more information.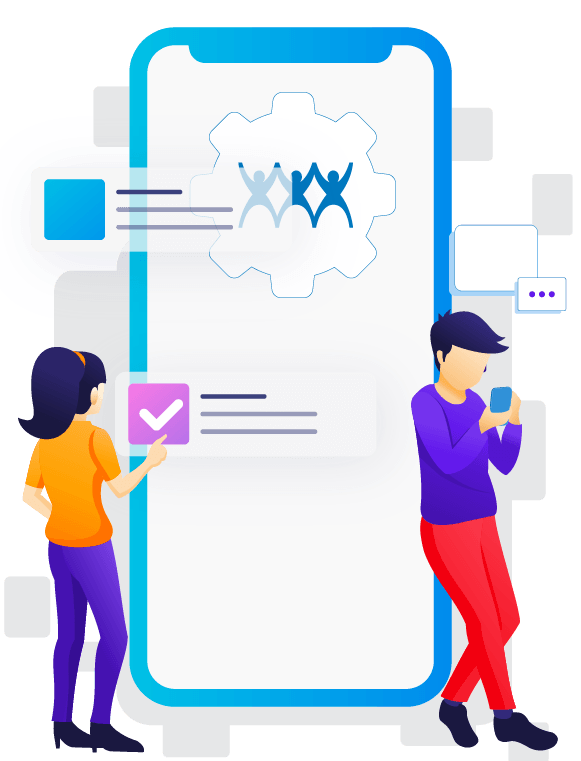 View your benefits
Find all your benefits in one convenient place—the palm of your hand. All you have to do is Connect for your Benefit
Be informed
Receive up-to-the-minute information to get the most out of life and your benefits
Stay connected
Staying connected has never been easier with the BENEFIT.CENTER mobile app—the only app that works for you™
Get more
Receive access to a growing array of added value member-only offers as the buying-power of our collective membership grows
#SOARAHEAD
Every active member can participate in our voluntary wellness program designed to help you #SOARAHEAD!
Let's #SOARAHEAD!
Connect for your Benefit
We are seeking work-life leaders to help us assemble solutions, offers, access, and rewards to help everyone #SOARAHEAD—Officially launching Labor Day, September 6, 2021. Specifically we are looking to affiliate with the following groups of people:
Creators of insured and non-insured work-life solutions, offers, access, and rewards
Administrators of work-life-oriented benefit plans
People committed to their own self-improvement and helping us all #SOARAHEAD
---
Let's #SOARAHEAD
Mission to Prosperity
Well-being centric benefit platforms
SOAR AHEAD helps organizations of all kinds transform and enhance their benefit platforms to enhance your experiences, improve your overall well-being, and lower over all costs for everyone.
Integrated health & financial well-being program
We help unify all of your benefits under a single platform, Benefit.Center. However we don't just give you a single connecting point, rather we integrate benefits so they work better together to help you reduce your health and financial risks, make meaningful change, and achieve greater long-term prosperity.
Ever-advancing network of solutions, offers, access, and rewards
We are continuously evaluating existing benefit offerings and searching the market to find the best benefits possible—it is the core part of our mission—to S.O.A.R.—SOLUTIONS, OFFERS, ACCESS, and REWARDS. If you discover something we have not found yet, please don't hesistate to tell us or
send it our way
.
Connect for your Benefit™
Help us, help you, help us all
Ask your organization
No Benefit.Center or SOAR AHEAD program in your workplace? Ask them to Connect for your Benefit
Get connected
Enroll now to join SOAR AHEAD as an associate member
Join Now! Tell your friends
Please ask everyone you know to checkout @SOARAHEAD and share our content so we can all #SOARAHEAD!